" I wish to thank Sai Coco peat for their superb products and meeting commitments "

" Sai Coco Peat met my requirements in minimal time, highly recommended "

" Sai Cocopeat played a superb role in meeting my needs in minimal time "

" My harvest has reacted very well to Sai Coco Peat's products "
CORPORATE

BROCHURE
DOWNLOAD

Cocopeat/Coir Mulch
They are rich brown lightweight blocks made from coco fibre mulch which comes from the inside of the coconut shell and is a natural by-product of coconuts. They are tightly packed blocked which expand when exposed to water. Ten pounds of coir expands into two cubic feet of mulch. Coir mulch is mostly commonly used by gardeners.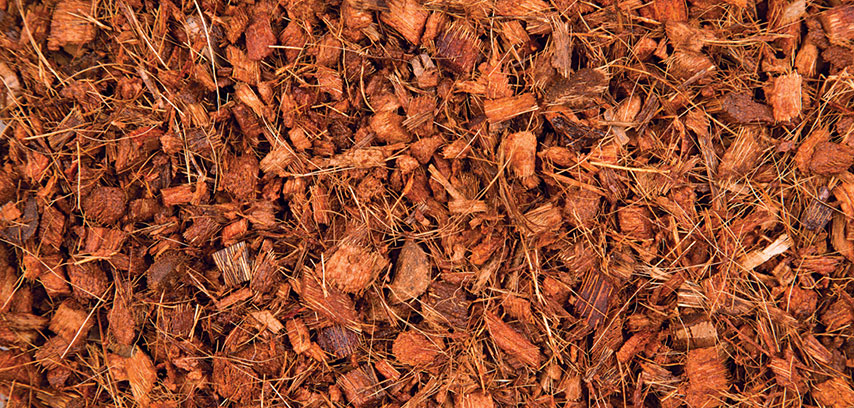 Coir Mulch at Sai Cocopeat- Your 'Why Buy' Guide
Sai Cocopeat supplies coir mulch that is organic, biodegradable, renewable and attractive to look at. We are also coco mulch mat manufacturers. We have a coir mulch manufacturing unit which is made of state of the art equipment.
We offer these in various sizes like 2cm, 8cm and 15cm. Our products like coco peat mulch, coco chopped fibre and coir mulch increase the soil quality and deliver long term benefits to gardens and plant beds.
Sai Cocopeat also offers various hydro block and mulch grades that can be used for potting media, hydroponic growing and retail purposes. We customize the blocks for flower cultivation.
Coir Mulch- Quick Facts
Coir mulch both holds water and drains well
It helps to moderate moisture levels in the garden
It also moderates soil temperature
It reduces the need for watering as much 50 percent. This is especially beneficial in drought prone areas